Top 12 freelance job options for aspiring nomads

9

min read
January 16, 2020
|
6

min read
Top 12 freelance job options for aspiring nomads

9

min read
Reading Time:
6
minutes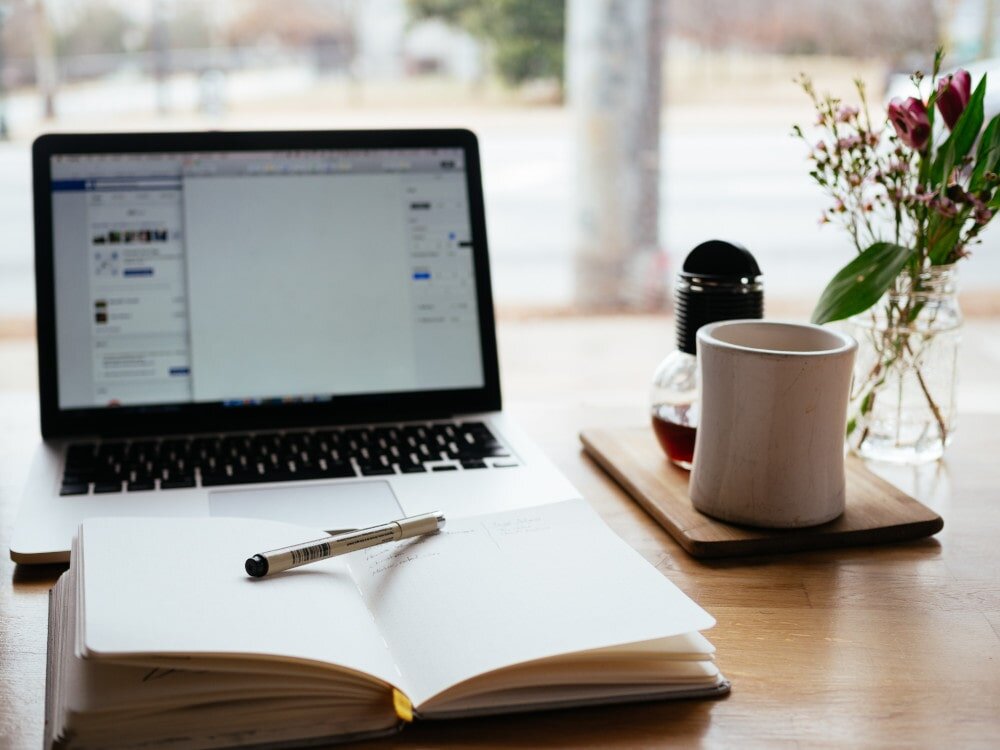 Okay, here's what I'm assuming:
First: you're reading this because you're interested in becoming a digital nomad.

Second: you're not quite sure how to make it happen.
I know that I, for one, was stuck in this position for a long while before stumbling into freelance writing last year.
But now I can't imagine living anything other than a digital nomad lifestyle.
It would suck if a lack of insight got in the way of making your digital nomad dreams come true!
That's why I want to highlight (what I consider to be) 10 of the best digital nomad freelance jobs out there.
Hopefully, knowing your job options will help you figure out the best route into nomadry for you.
Here we go then: 10 freelance nomad jobs that'll be great for anyone considering a move into digital nomadry.
1. Writer
Freelance writing is a classic digital nomad job.
I, for one, have chosen this route and haven't looked back since. If you're creative, have a way with words, and enjoy crafting a sentence, then writing is a great route into nomadry.
There's a bunch of subsets of this category too, meaning you can more easily find a writing position that matches your talents and desires.
You could write content for blogs and magazines as a content writer. Or, if sales is more up your street, then copywriter might be more in line with your abilities.
With the right skills and qualifications, you could even become a freelance journalist and write for newspapers around the world.
Becoming a writer is a great way to make money on the road.
2. Developer/Programmer
Know how to code and/or create mobile/web apps?
Well, your journey into digital nomadry will be both straight forward and lucrative.
Of all the nomads you meet on the road, I'd say a majority of them work in this field. There seems to be a steady stream of work for programmers/developers.
Even better, from what I can gather, it's one of the best-paid nomad freelance jobs out there too.
3. Marketer
Marketing's another common freelance digital nomad job.
People who know their way around a marketing campaign can easily take that insight into a nomadic existence. That's largely thanks to the rising demand for digital marketing.
Almost every marketing budget apportions a significant amount of it to digital campaigns.
Those, of course, rely on an internet connection, which, in turn, means they can be done from anywhere in the world!
Marketer by profession? Tired of the daily grind? Well, take those skills (and the clients you've made from your current job) and start doing freelance marketing instead.
Marketing is another top earning option for aspiring digital nomads.
4. Social Media Manager
Social media's a big deal too.
Individuals, bloggers, and companies all know that social media can play a key role in their success.
However, it isn't easy. Mastering the numerous platforms and doing all the essential tasks involved takes time and energy.
Many of them are willing to pay someone else to handle it…
Which is where social media managers come in. Know your way around Facebook, Twitter, and Instagram (etc)?…Find yourself some clients and start earning a living from it!
5. Tutor
Tutoring is another common freelance job that nomads use to earn a living on the road.
You could tutor anything.
However, teaching languages (often English) seems to be the most popular. The barrier to entry is just exceptionally low! Speak English? Got a computer?
Well, you can (in theory) use those skills to help people who want to improve their English. Do it in person through schemes in foreign countries (China and Southeast Asia are common choices, but you can find these roles in most countries).
Alternatively, use your computer to offer tuition via Skype. That way you aren't tied into any contract and have the ability to take your work anywhere in the world.
You might need to get a TEFL qualification first (or something similar). But with that sorted, all you need is a few clients to teach classes to each week and you can make good money.
Becoming a tutor is a simple way to leverage current skills to find a nomad freelance job.
6. Graphic Designer
Graphic design is the king of all freelance jobs.
I'd bet that the majority of freelancers out there work as graphic designers by trade.
Of course, that popularity can make securing jobs a little harder (because it's more competitive). However, it's also a good indication that there's a huge amount of graphic design work available.
Moreover, you don't need any specific qualifications to get started (though training and experience in the field are sure to come in handy).
If you know your craft and have a decent portfolio to show prospective clients, then you should, in theory, be able to make a success of this nomad freelance job option.
7. Website Designer
The same goes with website design.
Obviously the skills are a little different.
However, knowing how to make a website look pretty and work effectively are sought-after skills. Every man and his dog has a website these days.
More websites than ever before are hitting the internet- 1.5 billion of them can now be found online!
That equates to a huge potential market that'd be interested in your skills. Create your own website and portfolio, find yourself some clients, and get designing/building.
Creative? Turn your design talents into a way to earn money on the road.
8. Virtual Assistant
I only heard about virtual assistants (VA) a few years ago.
It's exactly like being an actual PA.
This time, though, you do everything via computer/phone/video calls. You may never meet your clients in person!
Basically, people with more tasks (and money) than time, look to outsource the menial stuff. All over the world, people employ VAs to perform certain tasks for them.
You might be handling emails, sorting calendars, performing general administrative duties, or whatever. Lots of what you do might not be massively stimulating.
But you're earning a living from anywhere in the world, with the freedom that comes with it.
9. Translator
Speak another language?
Well, there are people who'll pay you to translate their documents and recordings.
Without people like you, they can't understand a thing. The result? You become valuable! And that means you can earn a decent income.
All you have to do is listen and translate. It's as easy as that.
10. Transcriber
Transcription is another task that many digital nomads end up doing.
It's a prime example of a mind-numbing task that other people don't want to do! As such, they'll pay someone else to take on the job.
Again, the barrier to entry is exceptionally low. With a computer and the ability to listen to audio recordings, you can start transcribing ASAP. If you can touch-type accurately, then this can turn into a lucrative (and easy) source on digital income.
If you've got a knack with a camera, then consider selling your photographs or photography services as a route into digital nomad work.
11. Photographer
Your photos might be worth something too.
…Especially if you're a gifted photographer.
Set yourself up with a website and portfolio to begin attracting interest. You might be surprised how much some people are willing to pay for your shots.
Some might want a digital copy to use on their website. Others could desire a physical copy to display in their homes.
Regardless, you end up with a relatively easy source of income! You do what you love and get paid for it in the process.
12. Consultant
Are you an expert in anything?
It doesn't matter the exact field or niche.
You could be a semi-retired tennis coach and consult via video call with aspiring players. You might be a vicar with 30 years' experience and consult with any number of religious organisations. Maybe you're in business and have expertise that can help a start-up succeed.
You get the picture.
If you're an expert, then people will pay for your time, insight and support.
Consider These Digital Nomad Freelance Jobs
I can't recommend it enough digital nomadry enough.
I love it, and feel genuinely grateful to have landed a job that made this lifestyle possible.
However, it's definitely a big step, which is harder to take when you're unsure where to start.
Hopefully, knowing about the possible nomad freelance job options will be a useful foundation for action. There's a whole bunch of possibilities!
Hopefully, the jobs above have given you some ideas as to what you could do.
Got any questions about digital nomadry? Drop a comment below and I'll do my best to answer them.
Written by: Danny, whom wants his life to be packed to the rafters with different experiences and adventures. Originally published in What´s Danny Doing.